Existenängste, weil Ehemann und Vater sich entschied sein Leben zu beenden.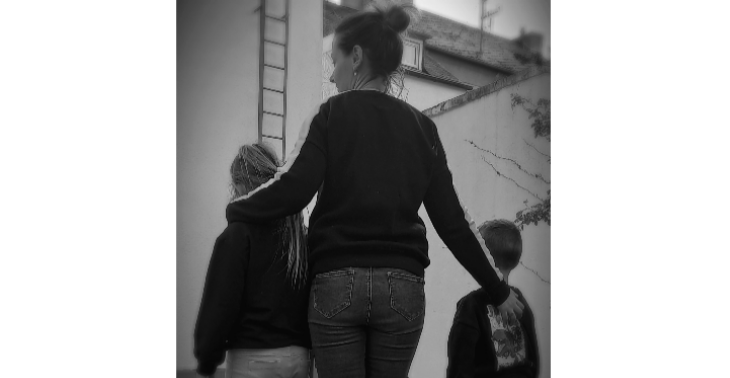 Share this fundraiser via:
Nach Selbstmord hinterlässt ein Mann seine Ehefrau mit zwei Kinder und vielen Fragen.
Hallo, Mein Name ist Ellie. Ich bin Schwester einer bemerkenswerten starken Frau und möchte ihr in der schweren Zeit ein wenig versuchen zu helfen und sammel Spenden. Wir als Familie helfen wie wir können. Es reicht aber nicht.
Um Hilfe zu bitten fällt mir unfassbar schwer. Aber für meine kleine Schwester muß ich über alle Schatten springen.
Meine Schwester ist 39 Jahre alt. Die beiden Kinder sind 7 und 5.
Am 15.4.2023 hat sich der Ehemann und Vater dazu entschlossen seinem Leben ein Ende zu bereiten. Er fuhr an diesem Tag weg und kam nicht mehr zurück. Ich war die erste die von dieser Tragödie erfahren hat.
Es ist ansich schon traurig und es gab so viele unbeantwortete Fragen. Warum? Keine Vorahnung, keine Anzeichen. Aber Trauer und Abschied sind recht schnell ins Hintertreffen geraten, weil der Grund für sein Handeln mit der Abschiedsnotiz klar wurde.
Er hatte Suchtprobleme die er nicht in den Griff bekommen hatte und wusste sich nicht anders zu helfen als diesen endgültigen Ausweg zu wählen.
Meine Schwester steht nun vor dem finanziellen Ruin, weil es ein Eigenheim gibt, welches noch nicht abbezahlt wurde und auch sonst keine Ersparnisse mehr gibt. Der Hauptverdiener ist weggefallen. Die Gelder sind leider weg.
Sie ist berufstätig. Wegen der Kinder aber Teilzeit. Somit ist ein Leben mit dieser Belastung eher schwierig. Zu dem normalen Leben müssen noch die Raten für die Hausfinanzierung gezahlt werden und die Kinder versorgt sein.
Sie wird das Eigenheim nicht halten können, aber mit einer Unterstützung zumindest den Verkauf so weit hinaus schieben, dass eine passende Lösung gefunden werden kann.
Zusätzlich muss die Beerdigung auch noch finanziert werden.
Mit Ihrer Unterstützung werden wir meiner Schwester vielleicht kurzfristig die Zeit für Trauer einräumen können und ihr die Möglichkeit geben alles in Ruhe und ohne Druck zu lösen.
Jeder kleine Betrag kann uns helfen.
Ich bedanke mich für Ihr Interesse an der Aktion und auch für eine Unterstützung die nicht selbstverständlich für mich ist.
Danke.
Liebe Grüße
Ellie
Hello, My name is Ellie. I am the sister of a remarkably strong woman and would like to try and help her a little during this difficult time, so I am collecting donations. My resources alone are not nearly enough.
Asking for help is incredibly difficult for me. But for my little sister I have to jump over all shadows.
My sister is 39 years old. Her two children are 7 and 5.
On 15.4.2023, her husband and father decided to end his life. He left that day and never came back. I was the first to know about this tragedy.
It is sad in itself and there were so many unanswered questions. Why? No premonition, no signs. But grief and goodbye took a back seat quite quickly because the reason for his actions became clear with the goodbye note.
He had addiction problems that he couldn't get a handle on and didn't know how to help himself other than to choose this final way out.
My sister is now clearly facing financial ruin because there is a home that has not yet been paid off and there are no other savings either. The main breadwinner has disappeared.
She works. But part-time because of the children. So living with this burden is rather difficult. In addition to the normal life, the instalments for the house financing have to be paid and the children have to be taken care of.
The widow's pension will be low because a 39-year-old man has hardly accumulated any pension.
She will not be able to keep the home, but with support she will at least be able to postpone selling it long enough to find a suitable rental flat.
With your support, we may be able to allow my sister time to grieve in the short term and give her the opportunity to resolve everything calmly and without pressure. As well as to enable a beautiful funeral for the deceased.
Any small amount can help us.
I thank you for your interest in the campaign and also for a support that is not self-evident for me.
Thank you.
Kind regards
Ellie
Fundraiser organised by:

Ellie M.